Make Sure Your Sound Is Turned ON! (Please Wait For Video To Fully Load)
Recognized by Industry Titans

Make Sure Your Sound Is Turned ON! (Please Wait For Video To Fully Load)
From $364k Spent in Ads to $2.4M Top-Line Revenue with 6.74 ROAS
In 2021, we achieved an astonishing $2.4 million in sales with an impressive 6.74 Return on Ad Spend (ROAS). Now, as we step into 2022, we're prepared to take the industry by storm once again & taking our success to a whole new level. 

In less than 6months we achieved a remarkable $1M+ top-line revenue while maintaining a groundbreaking 9+ Return on Ad Spend (ROAS) after spending $112K in Facebook ads. 
Flooded This Business with $1M in Sales with a Phenomenal ROAS of 9.53
The client made over $79K from Jan-May 2020 when we were not working on this brand. Using our phenomenal & unbeatable Sniper Method, we again proved that Facebook ads are still working.
This way, we scaled this D2C brand from  June 2020 till now with a track record. June – Dec 2020 $345K with 8.38 ROAS,
2021 $1M with 9.53 ROAS, Jan – July 2022 $763K with 6.95 ROAS.
Make Sure Your Sound Is Turned ON! (Please Wait For Video To Fully Load)
Make Sure Your Sound Is Turned ON! (Please Wait For Video To Fully Load)
Exploded with $1M in Sales with a Whooping ROAS of 4.49
See how I have run the hyper-profitable campaigns for this D2C client, generating over $1M in sales after spending $212K in Facebook ads with a phenomenal ROAS of 4.49 in 2021 with an excellent track record.
I have been scaling this brand from Oct 2019 till today with my countless hacks & tactics to improve the client's Facebook ad performance and lower his cost per acquisition.
Got Ripped Off by Fake Promises?
Are you kicking yourself for hiring that cheap "agency" that promised the world but ghosted you after paying?
Or You've had an agency or freelance marketer run your ads and surprise, surprise… you've been badly burned.In the end, gave you false statements just like this " Your website still need major changes in order to become converting."
This has happened to virtually every client who is working with me at some point in time.If you've experienced the same, it probably makes you hesitant to trust anyone again, as your marketing results are literally the lifeblood of your business.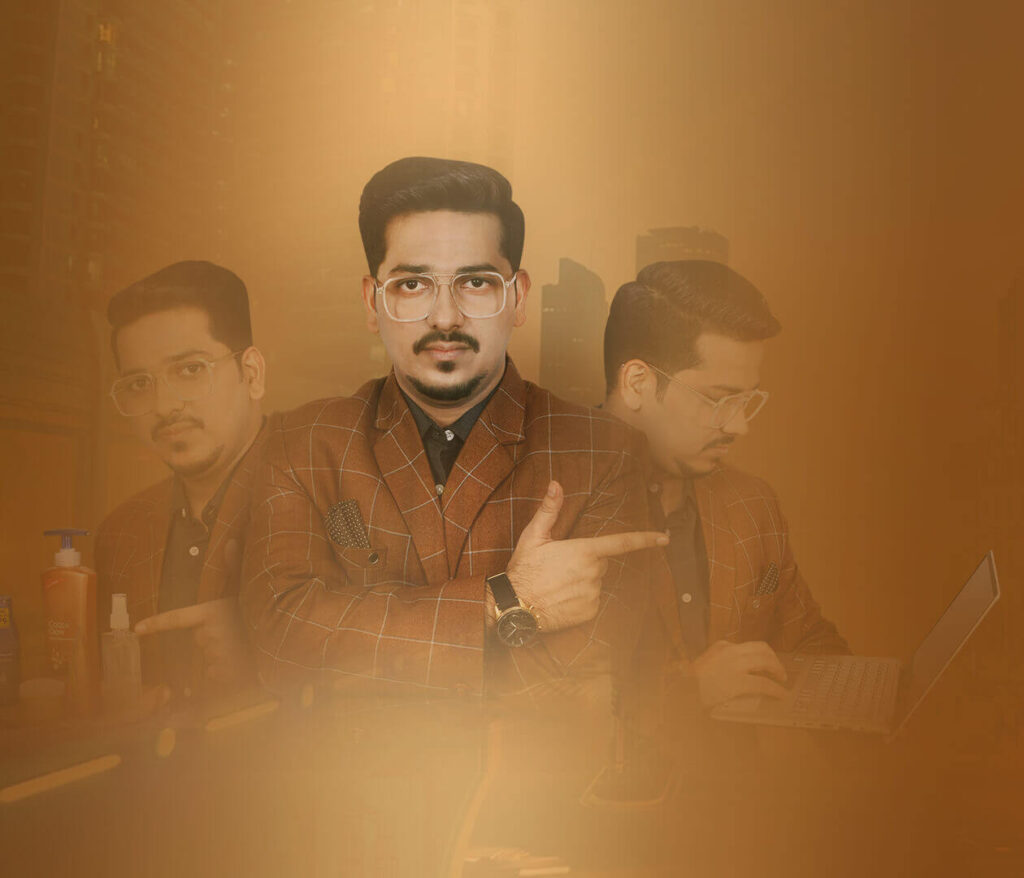 Gaurav Ecom is currently the head and face of Gaurav Ecom as you already know. A guy highly dedicated to helping new, & highly advanced, D2C brand owners start and elevate their brand while delivering the right message in the market to increase customer retention rates.
For the last 6 years where I have spent more than $10M in ads and have generated jaw dropping ROAS which you've also seen above. Every agency or beginner marketers can tell you these results can be achieved very quickly because they are desperate for your business.
He has done it time and time again then I have hold your back….As I am on a mission to help every D2C brand owner in the industry while erasing the "I've been burnt in the past" conversation that I hear from founders time and time again.
Half a Million Dollars Cash Machine
Make Sure Your Sound Is Turned ON! (Please Wait For Video To Fully Load)
Using the Sniper Marketing Strategy, I increased the store sales by 3X on the first month working on this client, for the same year I did 433K$ with 37% Net Margin, and this year I spiked up the sales to 554K$ with 42.5% Net Margin. I have learnt one thing while scaling multiple brands like this is all growth stories are different; all brands are different. But the underlying thought work is the same.
Make Sure Your Sound Is Turned ON! (Please Wait For Video To Fully Load)
Generating Spine Chilling ROAS Successfully After Spending 274K€
Here I come with another remarkable success story where I have been generating spine-chilling ROAS for this particular D2C brand after spending 274K€ while tracking the sales effectively even in the phase of the ios update where everyone is struggling with tracking issues.
Out-Performing Client Desired ROAS Exponentially While Spending 639K$ Successfully
Here is one more D2C client of mine of whom I have scaled the brand to the next level using my data driven marketing strategy where the minimum desired ROAS of the client was 1.35 where he was getting profitable at.
See how I have been scaling the ads with my profit-focused strategy to achieve phenomenal ROAS across the board from cold audience to warm audience campaigns especially in this IOS scenario.
Make Sure Your Sound Is Turned ON! (Please Wait For Video To Fully Load)
Make Sure Your Sound Is Turned ON! (Please Wait For Video To Fully Load)
Building One More Brand From Scratch With 5X Sales Hike & 6828$ in Net Profit
This is how I Increased profit for this D2C brand started from scratch by 35% whilst working on the first month, for the consecutive second & third month I scaled the store by 20K$ in sales with average net profit of more than 6K$ and also increased the average cart value to 52$ which is really insane where client was struggling to get sales under 4k$ Mark with average cart value of 19$ .
I'm offering you a discovery call to determine how you could double your sales with Facebook ads in less than 180 days by implementing a multi-level strategy that we implemented on this client's store.
Frequently Asked Questions?
Are You Ready for a Partner Dedicated to Your Growth?
Let's Discuss the Juiciest Brand Building Strategies for Your Brand to Make it an 8 Figure Powerhouse
Want Gaurav's Proprietary Brand Building Strategies?
Free Hyper-targeted blueprint to see strategies used behind-the-scenes to build a multi-million dollar business.